FESTIVAL FINDS
NEIGHBOURHOOD 2018
Posted on October 12, 2018
For many, Manchester is already a mecca for music, with its rich history, great venues, and a current scene that's alive and kicking. Last weekend, there was another reason for music lovers to venture to this rainy metropolis - Neighbourhood Festival. For a one day event, the amount of live music on offer is outstanding and for the brave-hearted, festival goers could have twelve hours of back-to-back gigs.
What's especially great about this festival is its celebration of bands and artists from all corners of Britain, but especially the North West. This year we caught four acts from the region, including headliners Everything Everything (Manchester), Jordan Max (Oldham), Zuzu (Liverpool) and Her's (Liverpool). Alongside those we also managed to catch a few more gigs to see Jordan Mackampa (Coventry), Patawawa (Matlock) and Declan Welsh and the Decadent West (Glasgow). As we're a new music blog, we'd like to celebrate the rising talents from this year's Neighbourhood Festival and maybe you'll come along with us next year or grab some gig tickets for these acts near you.
***
Patawawa
Our first stop of the day was the recently opened venue YES to catch funk trio Patawawa. Hailing from the unlikely rural location of Matlock in Derbyshire, this three-piece ladle their love for disco rhythms, funk grooves and synth-pop melodies into their insatiably vibrant music. From the moment that the band stepped on stage, they did not stop moving, especially vocalists Beth Garrett and Sam Willmott who bounced, jumped, moved and grooved along to their colourful electronic beats and Rory Lovatt's succinct guitar skills. Watching Patawawa, it was all too easy to get swept up in their enthusiasm and a few tracks in, the whole crowd was dancing along, the first drink of the day in hand. For their closing statement, the trio asked everyone to crouch down on the floor in preparation for their viral single 'Patagonia', to which the crowd leapt up and began singing along. Our verdict: Patawawa is definitely an act on the rise.
Jordan Mackampa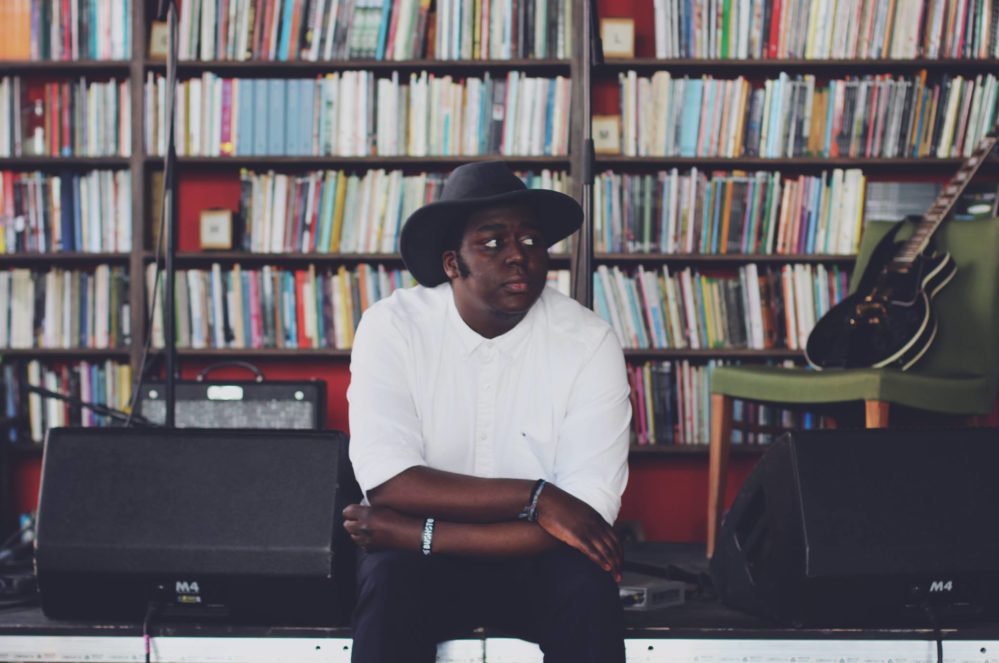 Kicking off festival proceedings was the talented singer-songwriter Jordan Mackampa who played with his full band at Deaf Institute at midday, which has got to be the best way to start your festival. For us however, we caught up with the Coventry musician a few hours later at the Thirsty Scholar for an intimate acoustic set. In whichever environment you watch Mackampa perform, it's his voice and spellbinding lyricism which will leave a lasting impression. A particular highlight of the set was the yet-to-be-released single 'Anchor', which Jordan explained was written for a friend who reached out to him to say that they'd been suffering with anxiety and depression – in response he asked "what can I do?" and all his friend was was "to listen." However, he wanted to do more, and so he wrote 'Anchor', a heartfelt reminder that he'll be there for his friend; that he will be their anchor. Other such crowd favourites as 'Yours To Keep' from 2016's Physics EP and 'Battlecry' from 2017's Tales from the Broken EP also had the audience held in quiet admiration.
Zuzu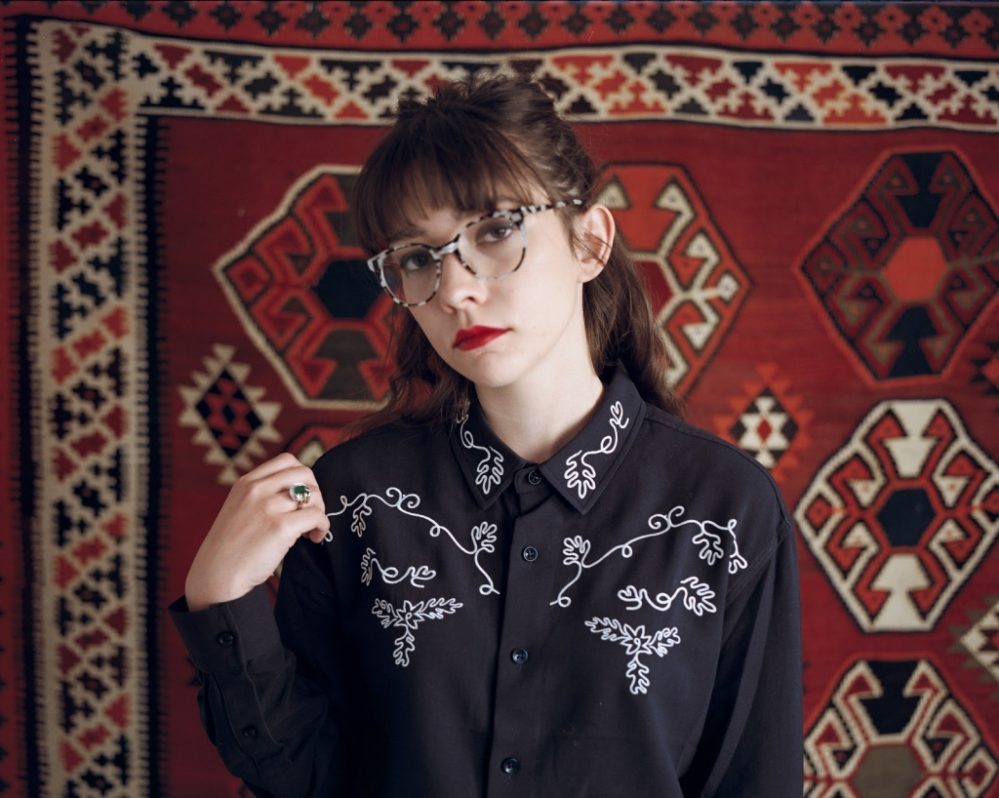 In another rapid switch, we marched back to YES and headed upstairs to the venue's literally named Pink Room, called so for its floor-to-ceiling bubblegum pink interior. Chiming with her surroundings on a stage in front of a packed-out room was Zuzu frontwoman clad in brilliantly bright pink and already belting out one of her many slacker-pop tunes. While her speaking voice is a quiet Scouse lull, her singing voice is a force to be reckoned with and easily meets the expectations of anyone who's listened to tracks 'What You Want' or 'Get Off' before. It was a truly confident performance from this Merseyside band who flawlessly delivered their breezy guitar-driven indie pop and led that right up to punk-rock, hedonistic outbursts. An especial crowd pleaser was Zuzu's closing number, 'All Good', with it's riveting guitar hook, rumbling bass and '90s nostalgia that reminds you of watching coming-of-age films like 10 Things I Hate About You. At the end of their set, this Liverpool artists appeared totally overwhelmed by the warm, open-armed reception from the Neighbourhood audience, who roared in praise of this fast emerging talent.
Declan Welsh & The Decadent West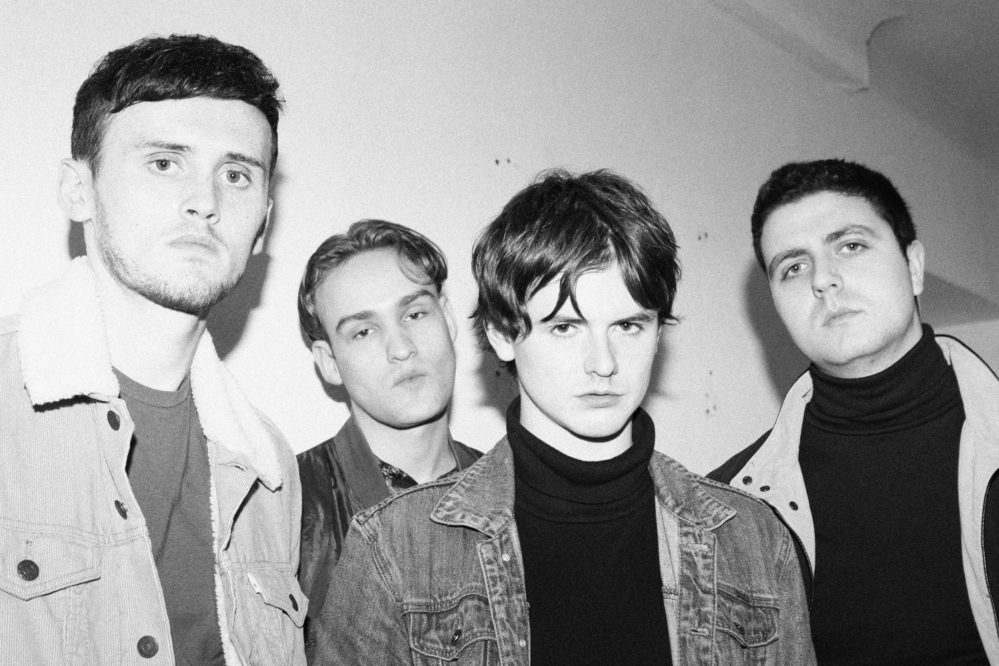 From one band and unto another as we take a break from the lieu of English acts in favour of Glaswegian indie-rockers Declan Welsh & The Decadent West. With the scent of debauchery and gin in the air, the audience settled in for the band's rip-roaring rock energy, witty quips at the government and the frontman's well-known charismatic performance. Peppered between their zeitgeist-y singles like 'Useless' and 'Shiny Toys', Declan Welsh launched into spoken-word declarations; his words carried on the organic rhythm of his poetry to which the audience laughed at lad culture and cheerily agreed with critiques of the kyriarchy. Throughout the set, the band didn't let their characterful presence slip once. Winding hips, bedroom eyes, and sassy attitude came right to the fore for a bonus cover of Kylie Minogue's 'In Your Eyes'. In these uneasy times, we should fully relish a band that can promote socialism and equality, just as much they can indulge in guilty pleasure pop hits.
Jordan Max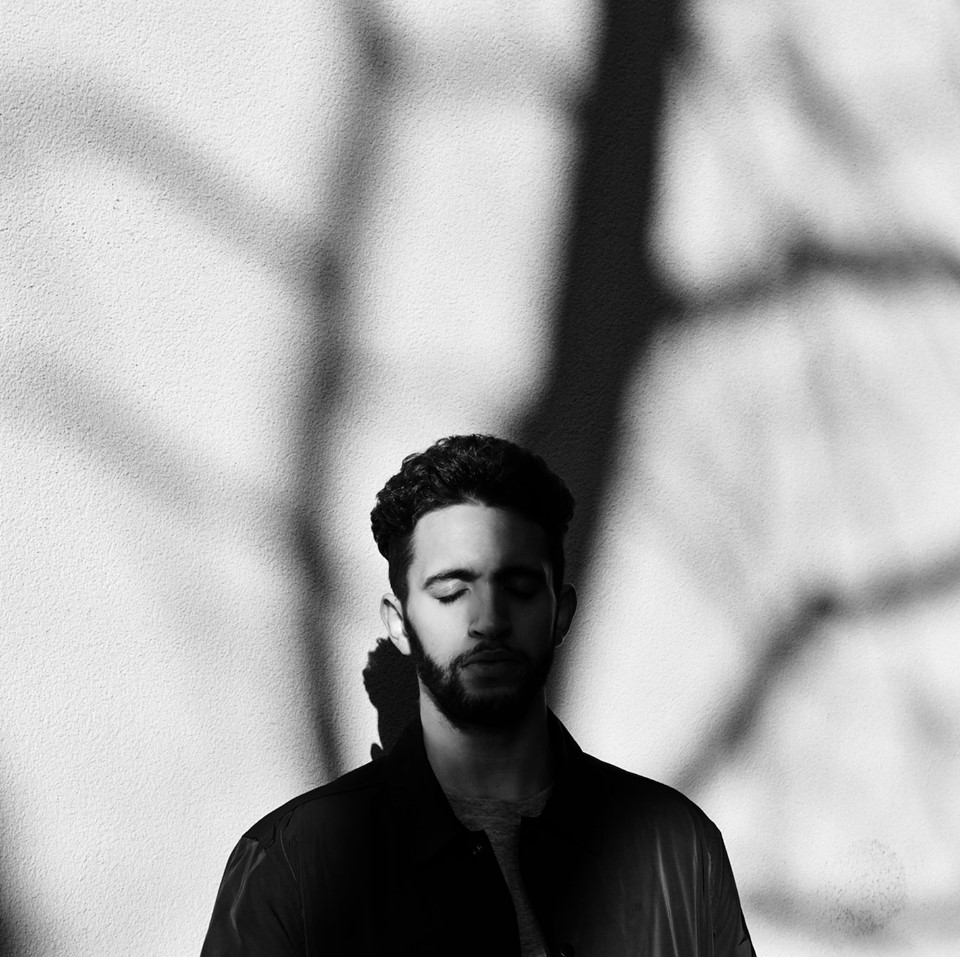 After the radical waves of Zuzu, Declan West et al, we headed back to the warm embrace of The Thirsty Scholar to see the local talent Jordan Max, who we've featured before with tracks 'Hell' and 'Let Me Lay Down'. As you can imagine, being from Oldham meant that this artist drew in a crowd who you could tell had been with Jordan Max from the start; so many audience members knew every word of his songs and cheered for their favourites at just the first few bars. Although due to technical and space restrictions at this venue, Max had to rely on backing tracks, he took the time to explain that he wrote, recorded and produced all of his music. Through his rasping soul croon, including it's bluesy lows and R&B highs, Jordan Max didn't miss a beat - honestly his voice is as good live as it is recorded. With new music on the way, it's highly likely that this Oldham native will be heading back out on the road soon.
Her's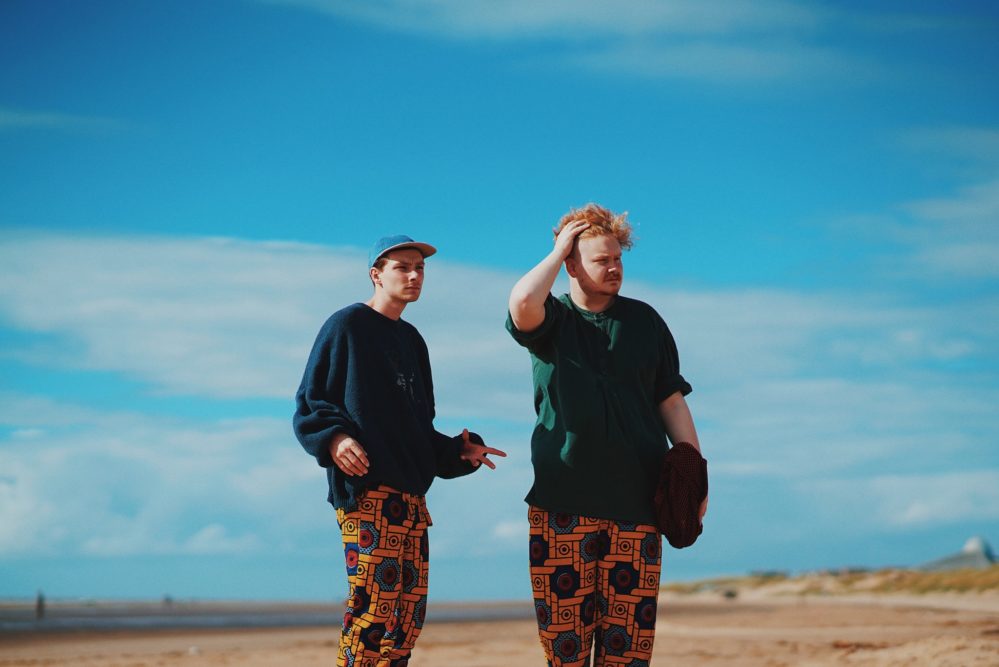 Escaping Manchester's Oxford Road at last, we mosied on down to Gorilla for the highly anticipated set of Liverpool two-piece Her's and upon arriving, it was clear that we weren't the only eager gig-goers. The spacious underground venue was packed to the rafters and as soon as Her's started playing they met this vibrational energy and then some. We especially loved hearing our List Pick 'Marcel' played vibrantly in this setting. Through their surf-soaked, woozy rock, the dynamic musicians Stephen Fitzpatrick and Audun Laading performed in their own unique styles and watching this band, it was truly impossible not to move along with them. It was hard to choose where to place your eyes - whether on Audun's mesmeric dancing as he moved to everyone corner of the stage while delivering those essential Beach Boys-esque rhythms or Stephen's animated facial expressions as he trilled up and down octaves and serving up those tongue-in-cheek lyrics. Our advice: don't pick a favourite, chose both, always.
-Hannah Thacker
Listen